Making History


Women in STEM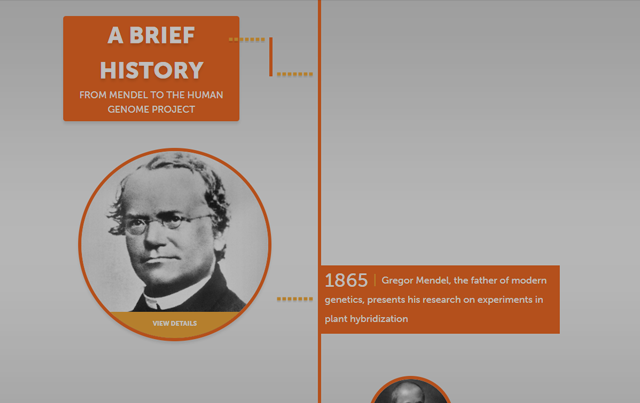 Explore Genomic Resources
Our free resource library is packed full of lesson plans, videos, interactive games and other educational content from the National Human Genome Research Institute and our partners.
See the Library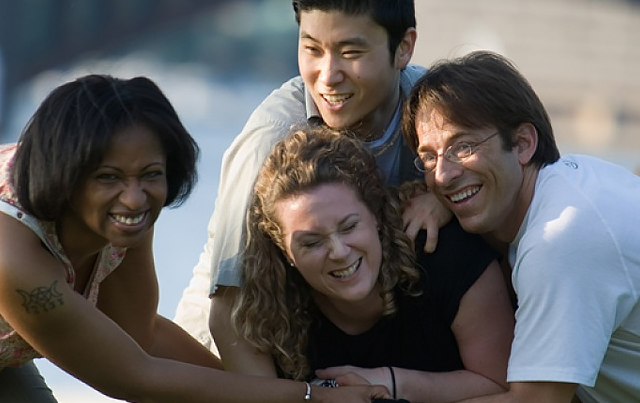 Read Genomics: Insights
Read articles written by promising researchers about the science they're doing in the lab to inform, educate, and raise awareness about genetics and genomics.
See Insights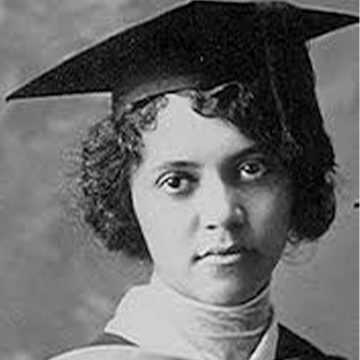 Ball

Ball Method treated leprosy in the early 1900s
Alice Ball (1892 – 1916)
Alice Ball performed research at the University of Hawaii in the early 1900s on leprosy, seeking successful treatments for those suffering from this painful disease. Ball created what eventually became known as the Ball Method, where oil from the chaulmoogra tree was injected into those with the disease, alleviating leprosy symptoms. This method effectively treated individuals until sulfone drugs were discovered as a treatment. Ball died at the age of 24 after a laboratory accident and it wasn't until six years later that she received credit for her research. Today, Alice Ball is honored with the Alice Ball Day celebrated every four years.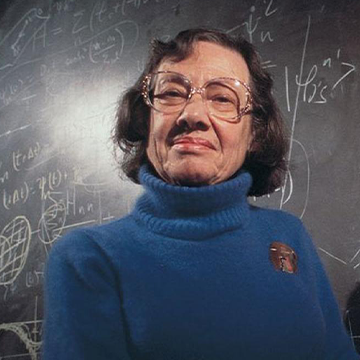 Conwell

Conwell-Weisskopf theory explains electron travel through semiconductors
Dr. Esther Conwell developed the Conwell-Weisskopf theory, which explains how electrons travel through semiconductors, an accomplishment that helped revolutionize modern computing. This achievement earned Dr. Conwell three academic memberships: the National Academy of Sciences, the American Academy of Arts and Sciences, and the National Academy of Engineering. She also pioneered the exploration of DNA electronic properties.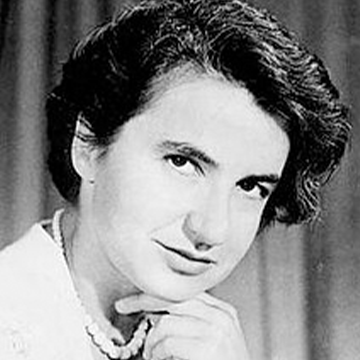 Franklin

Discovered the helical structure of DNA
Rosalind Franklin (1920 - 1958)
Rosalind Franklin was a chemist and x-ray crystallographer. Franklin's x-ray diffraction photos of DNA, including the famous Photograph 51, and subsequent data analysis were crucial to Francis Crick and James Watson's theoretical model of the structure of DNA. Franklin's research contributed not only to our understanding of DNA but also to RNA, viruses, coal, and graphite. While she did not receive credit during her lifetime for her contributions to our understanding of DNA's structure, today it is recognized that her research led to the discovery of DNA's double helix.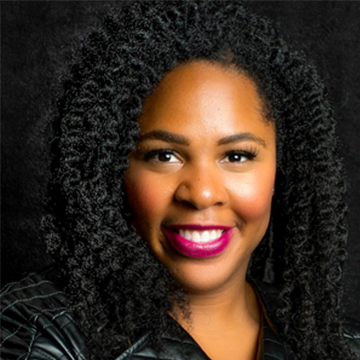 Isler

First African American woman to receive her Ph.D. in Astrophysics from Yale University
Jedidah Isler (1986 - )
Dr. Jedidah Isler was the first African American woman to receive her Ph.D. in Astrophysics from Yale University. Dr. Isler is a National Science Foundation Postdoctoral Fellow in Astrophysics at Vanderbilt University. Her research focuses on blazars, supermassive black holes at the centers of galaxies that create particle jets moving at nearly the speed of light. Dr. Isler also advocates for inclusive STEM education and works with community organizations promoting STEM engagement.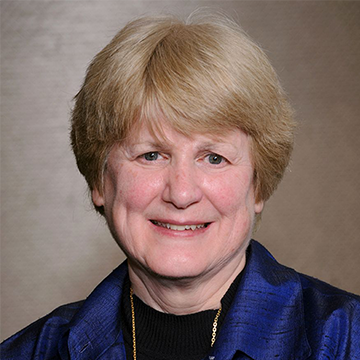 King

Discovered BRCA 1 gene and that humans share 99% of DNA with chimpanzees
Mary-Claire King (1946 - )
Dr. Mary-Claire King is a human rights advocate who encourages the use of genetic testing technologies to empower communities and is known for applying genomic sequencing to identify victims of human rights abuses. Dr. King also discovered the BRCA1 gene associated with breast and ovarian cancer on chromosome 17. She also demonstrated that 99% of amino acid sequences in human and chimpanzees are identical.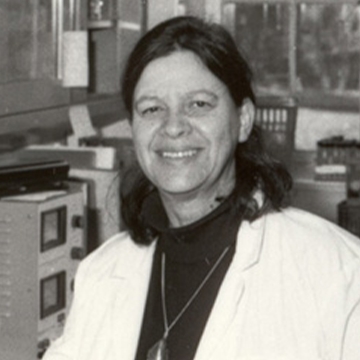 Lederberg

Pioneer scientist in the field of bacterial genetics
Esther Lederberg (1922 - 2006 )
Dr. Esther Lederberg discovered the lambda phage and pioneered the field of bacterial genetics. It was during the completion of her doctorate that she made the lambda phage discovery and ultimately, she was able to show that the lambda phage's behavior differs from other viruses. The lambda phage continues to this day to be an integral tool in molecular biology. Dr. Lederberg also invented the replica plating technique, which allowed the replication of microorganisms in the original spatial pattern of the colonies.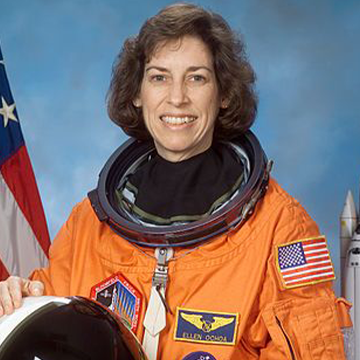 Ochoa

First Latina astronaut in space
Ellen Ochoa (1958 - )
Dr. Ellen Ochoa was the first Latina woman astronaut to go into space in 1993 on the shuttle Discovery, serving as the mission specialist. Prior to becoming an astronaut, Dr. Ochoa researched optical systems for performing information processing, which led to her becoming a co-inventor on three patents. She was the 11th director of the Johnson Space Center, the first Latina director and the second female director overall. Dr. Ochoa received the highest NASA award, the Distinguished Service Medal.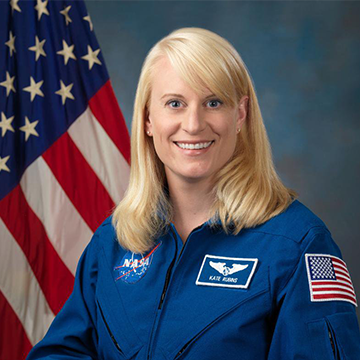 Rubins

First person to sequence DNA in space
Kathleen Rubins (1978 - )
Dr. Kathleen Rubins is a NASA astronaut who served as a flight engineer for Expeditions 48 & 49 on the International Space Station. Dr. Rubins was the first person to sequence DNA in space using a USB-powered DNA sequencer to determine the DNA of mouse, E. coli bacteria, and lambda phage virus. Her experiment provided evidence that DNA sequencing in space is possible.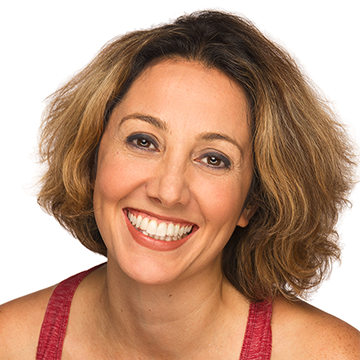 Sabeti

Created bioinformatic statistical method to explain the effects of genetics on disease
Pardis Sabeti (1975 - )
Dr. Pardis Sabeti is a computational biologist and geneticist. She developed a bioinformatic statistical method in order to understand how genetics affects evolutionary adaptation in humans and pathogens. Dr. Sabeti was part of a team in 2014 that used genomic sequencing to identify the single point of infection from an animal reservoir to a human in the Ebola outbreak in West Africa. Dr. Sabeti continues to use computational methods and genomics to understand the mechanisms of evolutionary adaptation in humans and pathogens.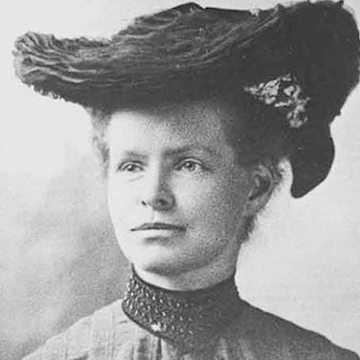 Stevens

One of the first researchers to discover sex is determined by chromosomes
Nettie Stevens (1861 - 1912)
Dr. Nettie Stevens was a geneticist and one of the first scientists to discover that sex is determined by a specific set of chromosomes. Her early studies in sex determination began with insect models. Dr. Stevens discovered that in some insect species, chromosomes are different among the sexes. From this research, she developed evidence for the chromosomal theory of inheritance, theorizing that males determine the sex of offspring and chromosomes play a role in sex determination.